Almost any business can benefit from commercial climate controlled storage.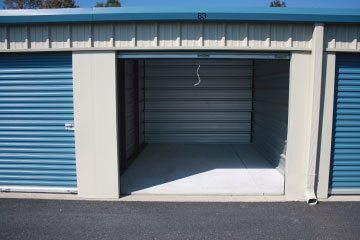 Keeping everything organized and neat around your office may require that you have a storage unit for a lot of items that you don't need on a regular basis. Using a storage unit allows you to keep valuable and important equipment, materials, and information without having to use up space in your office building. There may be a variety of different things that you want to keep in case you need them in the future, but would prefer to store off-site. That's why we recommend commercial climate controlled storage.
The ability to manage the temperature and humidity of a storage unit is highly beneficial. Extremes in temperature and high humidity can be very damaging to items that you may need to have in storage. Paper records can get ruined, electronic parts can become rusted or corroded, and you could be faced with having to throw away expensive materials just because they weren't stored properly. Rather than risking all that damage, opt for commercial climate controlled storage.
At Wolf's Self Storage, we provide commercial climate controlled storage for businesses in the Lincolnton, North Carolina area. We are here to help you determine the size of storage unit you need and to ensure that your materials are safe and well-protected even while they're in storage. Just because you don't need some items every day doesn't mean they're not valuable to you and your company. We understand that your storage needs to be adequately maintained so that everything that you keep there is in good condition year-round, regardless of the weather.
---