For all your self storage needs in Cherryville, count on us to provide the ideal solution.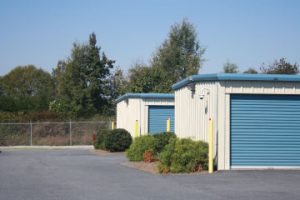 Not every home has a huge attic, garage, and/or basement to handle storing those extras you only need on occasion. Businesses can also find themselves needing additional storage when their warehouse is busting at the seams because growth has outpaced the original space. If you are considering self storage for personal or business needs, you'll find that our facility in Cherryville, North Carolina has what you need and more. Here at Wolf's Self Storage, we offer that personal attention lacking from corporate facilities. We're family-owned and operated, and we're confident you'll notice the difference.
We are dedicated to providing self storage solutions for a variety of needs, including RV storage, boat storage, vehicle storage, short-term moving storage, and commercial storage situations. You can take advantage of our self storage for short-term needs with our month-to-month rental agreement with no yearly contract or enjoy a discount on extended periods if your need is long-term.
Our management is on-site two days a week, but you can call or email us anytime. You can also access your belongings any time of the day or night, as we provide 24-hour access to your unit, which is monitored 24/7 by our surveillance system. We have several different unit sizes, including climate-controlled units when temperature and humidity are important factors. You don't have to work around our on-site hours to make payments, as we offer an online service and dropbox for your convenience.
If you are ready to reserve self storage or have questions about unit sizes, prices, or choosing the right unit for your needs, don't hesitate to contact us.
FAQs About Self Storage
We understand that you may need more information before you choose to store your possessions at our facility. To encourage you to let us help you with self storage, we have answered some of our frequently asked questions below.
What kinds of things should I store in a climate-controlled unit?
Some of your possessions may be very sensitive to temperatures and humidity, so a climate-controlled storage unit will be ideal to keep them in good condition. These objects may include musical instruments, artwork, furniture, electronics, household appliances, photographs, documents, and more. You can rest assured that your possessions will be safe from damage when you choose one of our climate-controlled units.
How can I access my self-storage unit?
You can visit our facility on Tuesdays and Thursdays from 9:00am to 5:00pm, and our management will be on site to help you. If you need access to your storage unit at any other time of the day or night, we are available 24/7 by phone or email, and we will provide a one-time only access code so you can access the space and add or remove your possessions. Self storage has never been more convenient!
Why is your local business better than a corporation?
With our local, family-owned and operated business, you will get the customer service you deserve. Instead of being on hold for an extended period, you can call us anytime, and we will respond to your needs quickly. We'll treat you as if you were family, and we do all we can to protect your belongings in our secure units through 24-hour surveillance.