We make having local storage in Cherryville easy– give us a call to see what makes us different!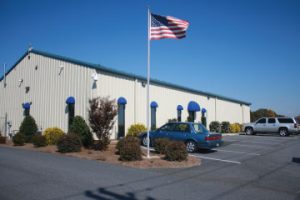 Does it seem like finding local storage in the Cherryville, North Carolina area is challenging when you have specific needs? You won't have to worry about that when you check out our family-owned storage here at Wolf's Self Storage. We offer the same benefits the corporations do, including 24-hour access and video surveillance for security, but with the personal touch to meet your specific needs.
You'll also find that we are more affordable, even if you need a climate-controlled storage solution. Our management is on-site two days a week, but available by telephone or email when you have a question or concern. We take the time to listen to why you need local storage, so we can best advise you about the size and type of unit that will best suit your needs.
We also offer other storage solutions, such as outdoor storage for RVs, boats, and vehicles. Another thing you'll learn about us is that we don't pressure you into a long contract. If you are more comfortable with a month-to-month rental, that is perfectly fine. We understand that needs can change and you may only need local storage for a short period of time.
We go above and beyond to make our process of renting a unit as simple as possible, including getting into a unit right away. Life happens, and we understand that. We also know life can be hectic, so we offer online payment services for our customers, which means you can pay when it is convenient for you. Feel free to contact us with any questions you may have or to get started reserving local storage for your personal or business needs in Cherryville.