Storage unit rentals can help you better organize your home or office.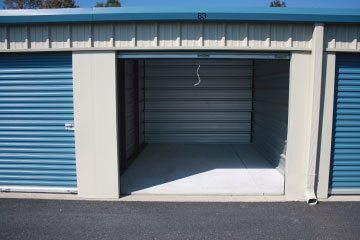 No one wants piles of boxes in their garages, attics, sitting around their homes, or taking up valuable and limited space at their offices. Storage unit rentals are a great solution for removing some of the excess storage from your home or office.
Here are just a few reasons to consider our storage unit rentals in Cherryville, North Carolina.
You can use storage as an opportunity to go through everything and keep only what matters most to you.
You can get your home or office more organized by using an off-site space for items that you don't need regularly.
You can keep things that are important to you or your business without feeling overcrowded and messy.
You can eliminate clutter from your everyday life, which also helps you feel less stressed in general.
You could consider downsizing homes or office buildings and spending less on a mortgage or lease if you don't need as much space for everything that can reasonably be stored somewhere else.
At Wolf's Self Storage, we offer high-quality facilities ranging from standard units to climate-controlled units or warehouse space. We also offer a variety of different sized storage units, so you are only paying for the space you need.
If you're looking at different storage options, let us know if you have any questions. We're here to help you get the most out of a storage unit rental and will do whatever we can to help you.