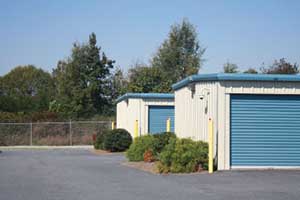 We know that when it comes to storage and moving, you simply can't outguess everything. No matter how you try to predict what you'll need later and what you'll need now, something will come up. We know that no matter how carefully you plan your move, dates shift and unexpected things happen, and your timeline may change completely. We know that you wouldn't be storing your belongings if you didn't think you were going to need them again sometime down the road. We understand that this time can come any time, day or night, sooner or later than you may have planned. That's why we offer 24-hour storage access to you at Wolf's Self Storage.
We know that if something comes up where you need to access your belongings at night, you want to make sure you feel safe going to get them. At Wolf's Self Storage, you don't have to worry! If your AC goes out and you've got all of your fans in your storage unit, then don't delay and come right on over for your stuff so that you can get a comfortable night's sleep before your big meeting at work tomorrow. This is what local 24-hour storage can mean to you. And we've got your back. We want you to feel like we treat you like family.
If you need to take advantage of our 24-hour storage for any reason, you'll find peace of mind in knowing that security cameras and full outdoor lighting are available for each unit at our location. You'll also appreciate knowing that our gated access code is unique to each renter at our site.