We offer both short and long-term storage services at our location to help un-complicate your life in Lincolnton.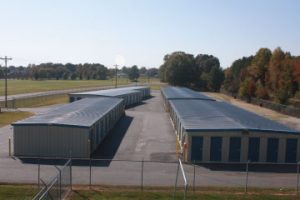 Did you know that having a garage full of odds and ends or other clutter in your Lincolnton, North Carolina home can invoke feelings of stress and even depression? If you've been looking at a few things you don't use often but can't seem to part with, here at Wolf's Self Storage, we have the solution. Our storage services give you a place to put everything, yet with our 24-hour access and convenient location, you'll be able to grab them when you need them.
There are usually a number of things that you don't need year-long that storage services are ideal for – holiday decorations and seasonal items such as lawn chairs, barbecue grills, and snow blowers, for example. There are also things you must keep but are unlikely to need at a moment's notice, such as old tax records. We also have the solution for your large "toys" such as RVs, boats, classic vehicles, and more.
Because we offer month-to-month storage services in addition to long-term options, you can turn to us for short and long-term needs, such as storage when serving in the military overseas or heading to college, or having a gap of time between vacating a current home and moving into a new one. With our family-owned storage services company, you get the personal care you won't get with a corporation, so feel free to reach out to us if you have a storage issue and aren't sure how to proceed. We're happy to help you determine the size unit you need and whether climate control is a good idea.
---