As our name implies, we at Wolf's Self Storage have extensive experience in the self-storage business. Over the years, we have encountered a variety of myths about self storage facilities, the people who use them, and why, so we decided to put together this article to debunk some of the most common misconceptions.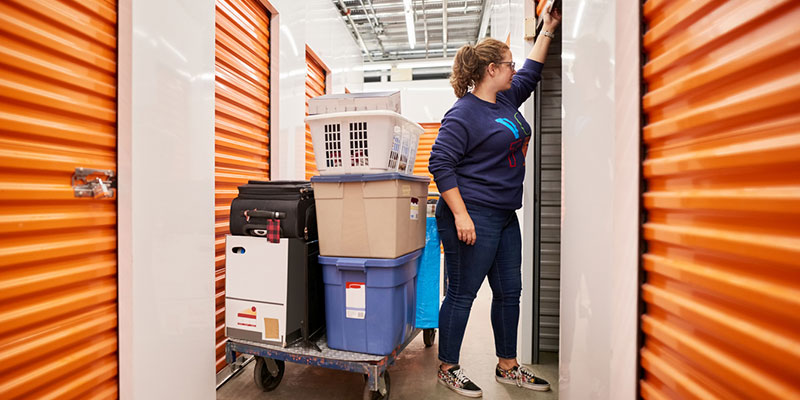 Myth: Self Storage is for Hoarders – In recent years, there has been a significant increase in awareness of hoarding disorders—psychological conditions characterized by extreme difficulty in getting rid of items and feelings of distress at the thought of doing so. This growing awareness is a good thing, as it has allowed many people to seek help for these conditions. However, because many hoarders use self-storage units to store their excess belongings, self storage itself has become associated with this kind of disordered behavior. Rest assured, using a self storage unit is not in itself a sign of a psychological disorder, as there are plenty of practical reasons to need extra space.
Myth: Self Storage Facilities are Unsafe – This is a myth that has a grain of truth to it, as there are probably some self storage companies that slack off when it comes to security. However, many more companies, including ours, take security very seriously, and will make sure your unit and everything in it remain safe.
Myth: Self Storage Isn't Worth the Price – A third myth about self storage units says they are a waste of money and a drain on your finances. In our experience, the people who say this tend to be the ones who put off dealing with their units and renting it month after month without cancelling. Our team offers competitive rates for our facilities, and if you move your stuff back out in a timely fashion, the costs won't pile up. Even if you need long-term storage, you can turn to us to get reasonable rates.