If you are thinking about renting a storage unit, one of the first things you will need to figure out is whether you need a climate-controlled unit. Some items are highly sensitive to changes in temperature and humidity, while others will remain in great shape regardless of what the weather outside does. Our team at Wolf's Self Storage has extensive experience in the storage industry, and in this article, we will go over a list of some of the most common items that require climate-controlled storage facilities.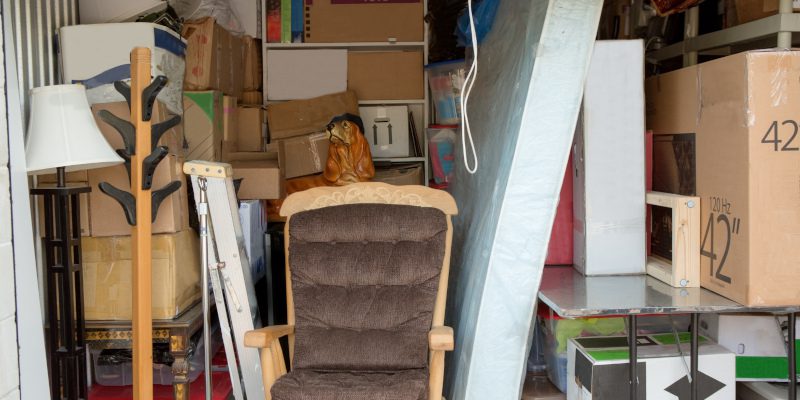 • Wood or Metal Furniture – Both wood and metal furniture will suffer damage if not stored in climate-controlled conditions. Changes in temperature and humidity will cause wood to warp over time, and excess humidity is likely to cause metal items to rust.
• Electronics – Another thing that should be kept in climate-controlled storage facilities is computers and other electronics. Extreme temperatures can reduce the lifespan of these devices, and in some cases, ruin them forever.
• Audio Visual Media – Similarly, we recommend that you store your DVDs, CDs, vinyl records, game cartridges and discs, and video and audio cassettes in climate-controlled storage, as extreme heat and cold can damage them and render them unusable.
• Paintings and Photos – If you want to keep your artwork or family photos looking great, you should store them in a climate-controlled facility.
• Books, Magazines, and Print Media – Another thing that should always be stored in climate-controlled facilities is print media such as newspapers, documents, magazines, and books. If these items are exposed to humid conditions, the paper will become damp and is likely to grow mold, which will damage them.
• Clothing and Linens – Similarly, fabric items are also likely to get moldy when stored in humid conditions, so we recommend that you use climate-controlled storage solutions for your clothes, curtains, bed linens, etc.
• Musical Instruments – Sudden changes in temperature and humidity will damage your musical instruments, so you should always store them in climate-controlled facilities.