Let us help you out with commercial storage services that can make your Lincolnton business more profitable.
If every business had as much warehouse space as they needed throughout the year and for every contingency, it would be challenging to remain profitable. You don't want to pay the high cost for commercial property all year for short-term needs. You also want to be able to take advantage of a bulk sale on materials you need for your operations. The solution can be found here at Wolf's Self Storage. Our facility offers commercial storage services to help you out when you need it.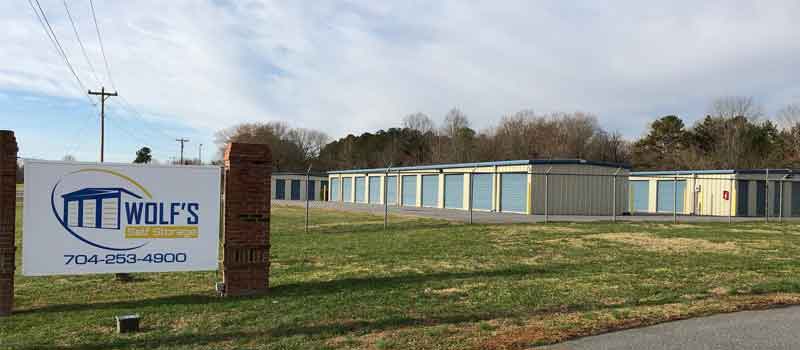 Commercial storage services can also be an affordable way to get started in business in Lincolnton, North Carolina. By going with a retail location with small storage and then turning to us for housing the bulk of your inventory, you can save on startup costs and ongoing expenses. We have easy terms for our commercial storage services, so you can go with a month-to-month rental or take advantage of a discounted extended period of time, whichever best suits your needs and budget.
We are different from other storage facilities in that we are family-owned and treat you like family instead of you dealing with a cold, impersonal corporation. We go above and beyond to help your business, including offering 24-hour access and easy online payment processing. We also handle rental processing quickly 7 days a week, so when an opportunity strikes to get a great deal on materials and inventory, you won't have to turn it down.
If you have questions about our commercial storage services, including sizes available and pricing, give us a call. We look forward to helping you out today and in the future for all your storage needs.
---